Homeowner Insurance Claims Help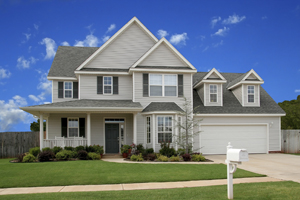 For many homeowners, the preparation of a property damage insurance claim is unfamiliar territory. The documents are filled with complicated jargon and calculations that can take an experienced claims adjuster to thoroughly understand: depreciation, replacement cost, and actual cash value. As you are trying to rebuild your home and stabilize your life, there is little time for learning the ins and outs of insurance policies to make sure you're not settling for less than you're entitled to.
What happens now?
As soon as you engage Adjusters International, we swing into action on your behalf. We support you through the entire claim process, with the goal of achieving your maximum insurance recovery as promptly as possible.
Using a team approach, we will assemble the professionals best suited for your individual homeowner's insurance claim. Our experts include building estimators, contents appraisers, specialty appraisers, engineers, and certified public accountants—all working to prove your claim to the insurance company. Your claim will be assigned to an expert team who will be with you from beginning to end, personally assuring that all goes smoothly.
Gregory P. Raab

Public Adjusting and Disaster Recovery Services
Why choose Adjusters International?
Our focus is maximizing and expediting your financial recovery. Local commitment, personalized service, and proven expertise are the hallmarks of our reputation. We offer:
Unparalleled expertise—Our team includes more senior and certified public adjusting professionals than any other organization, ready to handle any catastrophe.
Local commitment, global resources—Our regional offices are dedicated to our local communities, and can call on top experts to best serve you.
Client satisfaction—From recommendation letters to word-of-mouth referrals, our clients' comments reflect our deep commitment to service.
Experience—We have guided thousands of homeowners through every type of disaster, from fires and burst pipes to every hurricane and earthquake over the past quarter century.
What disasters does AI handle?
We can help you recover from any perils covered under your property insurance policy and its endorsements.
Each of these holds its own unique challenges when it comes to substantiating your claim. With decades of experience and more senior and certified professional public adjusters on staff than any other organization of its kind, Adjusters International has faced them all, successfully bringing thousands of homeowners through every type of disaster.
Contact us to tap into our expertise and ensure the best possible outcome for your homeowner's insurance claim.