When Disasters Become Real: Our Public Adjusters' Recollection of Memorable Cases
Today we will be discussing the ins and outs of various interesting insurance claims that our expert panelists have handled and adjusted successfully. These memorable cases range from a fire at a Midwestern school to two New York City buildings that were damaged during Hurricane Sandy. Our panel of experts has extensive experience in the public adjusting industry, and will guide us through our discussion.
Key Takeaways:
[1:40] Electrical Fire in a Special Needs School — Chuck Sorrell
Chuck describes a fire at a special needs school in Minnesota
The ways Chuck's company differed from the carrier's consultant
Settlement details
Client feedback
[13:56] Fire in a Fast Food Restaurant 
The client had the proper coverage
This claim was unique because the insured was put in a position to manage sub-contractors
The challenges included a business hierarchy and a million dollar discrepancy
Lessons learned from this claim
Other unique aspects to this claim and ADA ordinance issues
View All
[25:10] Major Loss from Hurricane Sandy — Keith Hayman
Water surges from Hurricane Sandy destroyed the mechanical system
The details of how Keith's team was able to assist the client
Green tag alerts the building department that the building is able to be inhabited
This situation was unique because there was a sub limit cap on one building only
Adjusters International helped the client to retain their monthly income and to enhance the integrity of their asset
Challenges for this claim included difficulty with elevator banks and dealing with multiple decision makers
[35:21] Triple Net Property Lease Claim — Jim Mahurin
The client had a substantial Leasehold Interest Policy
The problems incurred during the handling of the claim
Why the agent who sold the policy is to be commended
The insured was paid and had no complaints about the settlement
How knowing your exposures can help you reduce risk with the correct insurance coverage
What is a triple-net value lease?
Close
Panelists:
Chuck Sorrell, Owner – Xpert Consulting Services

Chuck Sorrell, AIC, PCLS is the owner of Xpert Consulting Services. Chuck has earned IICRC Journeyman certifications in Fire Restoration, Water Restoration, and Textile Cleaning, and is highly skilled in the use of Xactimate and related programs used for writing and uploading estimates and claim documents. He has extensive experience in both commercial and residential claims, mitigation, restoration, and construction management. 
James R. Mahurin, Risk Management Consultant and member of the Society of Risk Management Consultants

Self-employed Risk Management and Insurance consultant providing fee-for-service assistance to the insurance buyer.  Perform risk management studies, independent evaluations of commercial insurance programs, conduct competitive proposal/bid process and self-insurance feasibility studies.  Work experience includes projects in approximately twenty states.  Litigation support and expert witness services to law firms began following the Daubert decision in 1993. This work split is approximately fifty/fifty between plaintiff and defense.  Litigation involvement includes agent custom and practice, flood (including both NFIP and private insurance), property, crime, liability, employee benefits, property leases, Broad Form Property Damage (BFPD), etc.  The BFPD includes both course of construction and construction defects.
Keith Hayman, Director of National Development – Goodman-Gable-Gould/Adjusters International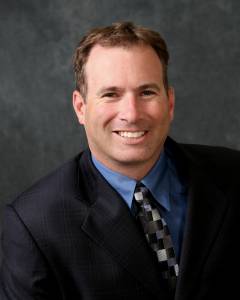 Keith Hayman is a partner at Goodman-Gable-Gould/Adjusters International and has over twenty years' experience in strategic negotiation for disaster recovery consulting, major insurance claims, business development, and adjusting fields. He is focused on the principles of maximizing and expediting clients' financial recovery within the complexities of building, property, builders risk, and business interruption claims. 
Mr. Hayman has run catastrophe teams after 9/11, Superstorm Sandy, multiple hurricanes, California wildfires, earthquakes, tornado outbreaks and floods. He has worked on major claims in the United States, Mexico, Europe, Caribbean, and Asia.
C. Todd Thomas, Executive Director of Consulting Services and member of the Society of Risk Management Consultants – Adjusters International

Todd Thomas was recently brought on as Adjusters International's new Director of Special Projects. He is also the Chief Consultant and Partner of Adjusters International's affiliate Sigma Consulting Corp. He has worked in the Management Consulting industry for 24 years. Currently, he works with Adjusters International's strategic partners to offer the highest quality Risk Management and Disaster Recovery consulting services possible. Thomas has worked in a management capacity on high-profile FEMA, insurance and construction projects since 1996. Thomas regularly serves as an expert witness and Special Master to courts in the area of finance & insurance.
Thomas' experience assisting public entities, non-profits and other organizations with risk management and insurance includes but is not limited to broker selection, insurance marketing, total cost of risk, risk identification, risk allocation, underwriting, claims, financial risk management, FEMA obtain & maintain compliance, risk analysis, risk management information systems and enterprise risk management.
Moderator:
Marjorie Musick Zeoli, Social Media Specialist – Jansen/Adjusters International and Adjusters International/Basloe, Levin & Cuccaro

As a writer and public relations professional, Marjorie develops and implements the organization's social media strategy, including marketing plans that leverage social media outlets, and is responsible for the development of online content that attracts attention, generates interest, and is easily shared among today's various social media networks. In this role, Marjorie also establishes relationships for the company with bloggers and other members of the online insurance and disaster recovery communities.

---