Our disaster preparedness and recovery services are provided under the Tidal Basin name. Our adjusting services continue to be delivered by our licensed regional public adjusting firms, under the Adjusters International umbrella. Please contact Tidal Basin for assistance with the services listed below.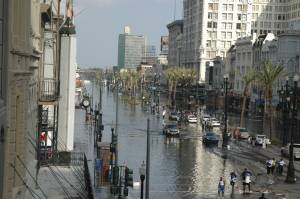 We have been guiding public agencies to successful disaster recoveries for 30 years. Our experience has allowed us to hone an emergency management system and a proven approach to providing consultant services.  These services are designed to seamlessly complement our clients' existing operations. 
Natural and man-made disasters such as hurricanes, wildfires, and terrorist attacks have become more frequent and costly. We can help your community or organization address these threats by combining our disaster preparation and recovery expertise to help you achieve resiliency.
Our risk management consultants work to minimize our clients' exposure to financial loss through customized programs that address each client's tolerance for loss. For over a quarter century we have handled intricate claims of all sizes. We apply our experience and expertise in several key ways, working solely for the policyholder — never for the insurance company.