Katie's Star Allows Daughter's Spirit to Shine On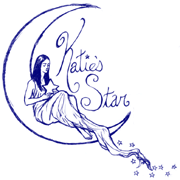 On August 15, 2006, 22-year old Katie Lynn Maiellano, the daughter of Adjusters International Senior Consultant Mike Maiellano, was fatally injured in an automobile accident on her way to work. As was Katie's wish, Mike and his wife, Linda, donated her organs and tissues, thus allowing their daughter's giving spirit to live on through others.
In a continued effort to keep the memory of his daughter alive, Mike, along with his family and friends, created Katie's Star Memorial Fund. The goal of the Fund is to assist organ donors, recipients, and their families with uninsured medical expenses and travel costs, as well as to educate the public on the importance of organ donations. If you are interested in making a contribution to the Fund, or would like more information on organ transplant, please contact the Rochester Eye and Tissue Bank at 1.800.568.4321.