New Insights for Your Industry™ Released – "Drones: The risks and rewards"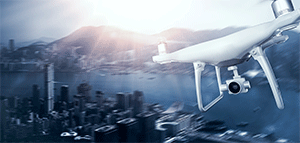 This Insights for Your Industry™ article focuses on unmanned aerial vehicles (UAVs, aka "drones") and how they can benefit property managers by way of monitoring and security. However, drone operators must also be aware of the laws and federal regulations surrounding the use of drones on a commercial property. We explore the benefits and risks of drone use in this timely article.
If you own or manage a commercial property, this is a must read! Click here to view this article in its entirety and download your copy for free. To view our entire Insights for Your Industry™ archive, click here – this publication series consists of topics pertinent to hoteliers, restaurateurs, landlords, and more.