Total Solution® for Applicants
C. Todd Thomas

When a disaster strikes, communities and organizations face a different challenge every moment and encounter a new crisis at every turn. Before too long, a major question becomes – who will cover the costs of a disaster?
Our team successfully navigates governments and organizations through the complicated disaster recovery process. Our FEMA Public Assistance program knowledge helps you develop and implement a Total Solution® that unites the property insurance and FEMA portions of your disaster recovery into one financial recovery strategy.
Your Insurance Settlement is First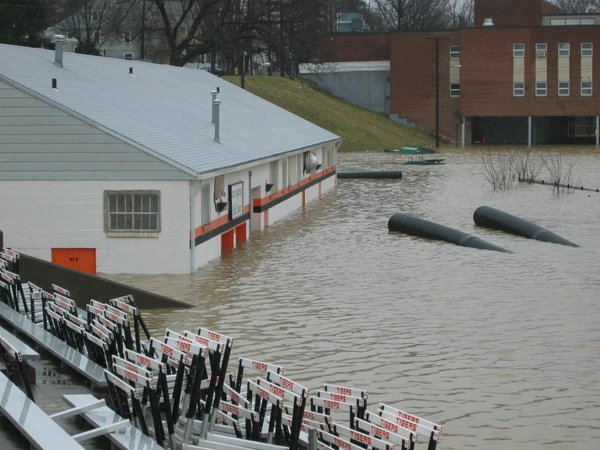 An accurate understanding of your anticipated insurance settlement is necessary to help move your FEMA grant forward. The two processes take different perspectives on everything from what's eligible to how it's quantified. Our disaster recovery consultants understand both the FEMA and insurance recovery processes and help you establish a well-documented insurance claim as the basis for your recovery.
Our experts can help:
Fully evaluate your insurance coverage;
Determine policy compliance issues;
Develop a claim management strategy;
Complete detailed valuations of building, equipment and inventory losses;
Formulate business interruption models;
Assemble comprehensive claim presentations with expert reports;
Coordinate with Disaster Recovery specialists;
Negotiate and settle disputes;
Expedite the entire process; and
Integrate the insurance claim with your FEMA recovery.
The Right Foundation for your Claim to FEMA
Successfully recovering all of your eligible costs requires a full understanding of not only the basics of the program, but of how insurance and FEMA complement one another. No one understands this interaction better than our team. We know the proper way to prepare project worksheets and what systems need to be in place to accurately track and account for all monies spent on the disaster.
We deliver this key knowledge and experience together with unwavering client advocacy to help you receive all the funding you are entitled to from both your insurance claim and FEMA.
Our recovery strategies support:
Development of accounting and database systems;
Determining eligibility and categorization of projects;
Development of a funding plan to support your vision for rebuilding;
Preparing project worksheets in a FEMA acceptable format;
Maximizing hazard mitigation opportunities;
Reconciling FEMA and insurance recoveries;
Establishing guidelines for reimbursement and audit compliance.
Do you need a FEMA consultant?
Do you know what work is eligible for a grant from the FEMA Public Assistance Program?
Are you aware that even when a project is allocated funding, that the amount is subject to challenge?
Are you aware of all of the statutory deadlines for completing the work that can impact your grant funding?
Do you know that there are options/ opportunities to improve the damaged facilities to better serve the community?
If you answer "no" to any of these questions, it will be beneficial to talk to our disaster recovery consultants to see how we can assist you through the entire recovery process and help you to rebuild your community.
Our disaster preparedness and recovery services are provided under the Tidal Basin name. Our adjusting services continue to be delivered by our licensed regional public adjusting firms, under the Adjusters International umbrella. Please contact Tidal Basin for assistance with FEMA Public Assistance grants and property insurance claims.