Preparation For a Residential Hurricane Insurance Claim Is Vital
Gregory P. Raab

Public Adjusting and Disaster Recovery Services
There has been a spike in the number and severity of hurricanes in recent years. In the aftermath of these storms, there have been too many occasions where homeowners were not adequately covered due to the complexities of the loss and inadequacy of their insurance coverage. Understanding your full exposure, and minimizing your home's risks, can help you financially survive the next major hurricane that comes your way and succeed with the subsequent residential hurricane claim that you will need to make and settle. The success of the claim will be vital to your recovery.
Since a hurricane is largely unpredictable, insured homeowners along the coasts must always ready themselves for the possibility of future damaging storms and the likelihood of having to file a hurricane claim. In the aftermath of a hurricane, many priorities come to mind, but primarily protecting your home, family and ultimately recovering in general are paramount. Just like boarding your windows before the hurricane, understanding your residential insurance policy long before a disaster strikes is essential to protecting your insurable interest and ensuring a fast claim recovery. 
Following a major hurricane, it can take an expert to navigate the entire process and maximize your disaster recovery. Our public adjusters' experience with hurricanes is unprecedented. Starting with Hurricane Elena in 1985, we have handled thousands of insurance claims resulting from every hurricane to have hit the U.S. and Caribbean over the past 28 years. And you can be assured that our team of experts will be there with you every step of the way: preparing, negotiating, and settling your hurricane damage claim.
Visit our podcast section to view all episodes of Property Insurance Roundtable.
---
Hurricane Insurance Claim Resources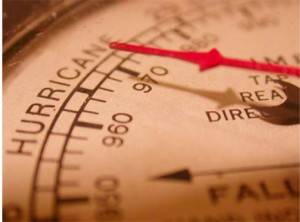 Adjusting Today: Hurricanes and Windstorm Coverage: Case Studies and Coverages
This issue of Adjusting Today analyzes several of the most common points of contention that arise regarding insurance coverage following a hurricane or other windstorm loss. The article provides insights and case studies to help property owners better prepare themselves in the event of a major storm-related loss, so that the insurance they purchase results in a more adequate settlement from their hurricane insurance claim.
Adjusters International: Responding to the Worst Disasters
"Responding to the Worst Hurricanes, Storms & Floods" focuses specifically on our response to many of the worst natural disasters of the past quarter-century, including: the City of New Orleans after Hurricane Katrina; the Florida Keys following hurricanes Dennis, Katrina, Rita and Wilma; and the Texas Medical Center following the rains of Tropical Storm Allison.
11 Things You Can Do to Make Disaster Recovery Go More Smoothly