Do you need a Public Adjuster?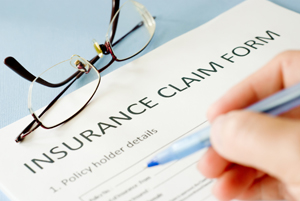 Many homeowners do not collect all the money they're entitled to simply because they don't know the ins and outs of the insurance claim process. If your home has just been damaged or destroyed, the impact on your life can be substantial. Many of our clients have told us that saving themselves the time and strain of handling an insurance claim was a welcome relief in a stressful and challenging time. Why suffer twice from the same disaster?
Every property insurance claim is unique. In some cases, especially with smaller, more straightforward losses, we may recommend that you take care of the claim yourself. Our pledge to you is that if we do not believe our public adjusters' involvement in your claim will make a significant difference, we will tell you right up front.
As claims get more complicated, so does the time and energy required to accurately document every detail of your loss. A thorough understanding of your policy is critical to presenting a comprehensive itemized claim package to your insurance company.  As you are trying to rebuild your home and stabilize your life, there is little time for learning the complex and often confusing insurance claims process.
Not only is the insurance claim process time-consuming, but it also includes many difficult tasks that fall on you, the policyholder, to complete. Our public adjusters can help alleviate the aggravation and stress that comes with managing your own recovery.  Did you know that your insurance company requires you to provide an itemized list of all of your damaged contents? Completing this list entails sifting through the remains of your house to document each and every item and then researching the market value of each item. We have experts on staff who will handle this for you, so that you don't have to.
In addition, our public adjusters can help by:
evaluating your insurance policy to establish the best possible strategy for presenting your claim to the carrier;
valuing, documenting and substantiating every detail;
negotiating on your behalf with your insurance company;
keeping you informed every step of the way; and
ultimately settling the claim for the maximum amount and with infinitely less hassle for you.
Call on our public adjusters today. You have nothing to lose by contacting us for our opinion.
We are very thankful that your team of adjusters came to our rescue and acted in our behalf with the insurance company. I have no doubt your expertise and professional negotiating maximized our settlement. You kept us well informed throughout the process and you were never too busy to answer our many questions. You made a very confusing and frustrating process much more bearable, and for that we are very appreciative.
Mark and Cindy Dunn

Homeowners