Hail Damage – Commercial Insurance Claims
Gregory P. Raab

Public Adjusting and Disaster Recovery Services
Following a major storm, a potentially serious, yet difficult-to-detect, type of property damage to your business is hail damage. Often following a hailstorm, business owners and building managers don't even realize their property has suffered damage. As a result a commercial hail damage insurance claim may not be filed promptly.
It is prudent to investigate your property for hail damage soon after a hailstorm. Check to see if:
trees or flowers on the property are damaged,
cars parked in the open are dented, 
if any of the buildings' windows are cracked, and
window and door screens, siding, and air conditioners should also be closely inspected.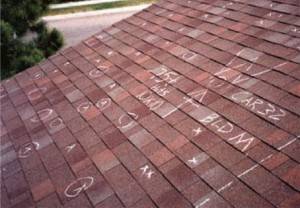 Roofs normally sustain the most costly hail damage, yet hail damage to asphalt shingle roofs is often not immediately recognized. It may take up to three years after a hailstorm for a roof to leak. For flat roofs, unless the hail is quite large (baseball size or more), it may be even harder to detect the damage until much later; which can have an impact on any hail damage insurance claim.
Commercial insurance claims for hail damage, as with other types of property insurance claims, require a prompt notice to the insurance company. It is important that the scope of damage be identified early on in order to support a successful hail damage claim. Even if hail has seriously damaged exterior surfaces, it may not be visible to the untrained eye. Expert examination may be needed to identify damage.
Listen to our podcast on hail damage for more tips from our experts:
For additional information about your commercial hail damage insurance claim, visit:
---
Is your business suffering from property damage due to a hailstorm? We can help! Contact us at 800.382.2468 or visit our Contact Us page.